Launched: 2015
Accords: Woody, Amber, Warm Spicy.
Notes: Red Berries, Saffron, Jasmine, Amberwood, Ambergris, Fir Resin, Cedar.
Description: Crystal 45 is an intoxicating woodsy scent that leaves you feeling mysterious and sexy. Top notes open to a mixture of sweet and spicy notes of Saffron and Jasmine. The heart is filled with Amberwood and Ambergris. The base is warm with notes of fir and cedar.
A scent similar to Baccarat Rouge 540 by Maison Francis Kurkdjian.
---
Customer Reviews
Write a Review
Ask a Question
11/19/2023
Carley H.

South Africa
Crystal 45 EDP review
My package arrived to me beautifully wrapped, and with thoughtfully chosen testers! The Crystal 45 perfume is a lovely scent, but I need to spritz on quite a lot of perfume in order to really get enough of the scent on me. I wish it was a tad stronger. But I did get incredible testers, so I know what options to try next!
11/05/2023
Mbali

South Africa
Disappointed
It is a bit weak than the 1 I ordered before . I am absolutely not happy at all and I tried to return it back unfortunately the new policy does not allow for returns. I only used the perfume twice .
10/31/2023
Brian

South Africa
Inconsistent strength?
I bought a 50ml of this fragrance, and loved the new formula so much that I went back the next day to get a bigger 100ml. The big bottle is noticeably less concentrated. Why is the concentration so inconsistent? I also own the normal Crystal, so I'm not mixing the two up. Looking at the other comments, it seems some fond it too strong while some find it too weak. Difficult to decide if I would buy it again now.
10/24/2023
Anonymous

South Africa
I'm happy with it but it seems a bit weak than the 1 I ordered before other than that, it's a superb product , you can never go wrong with it
10/16/2023
Dominique P.

South Africa
A bit stong
Hi there. My second purchase of Crystal 45 (improved formula) was too strong for me. I had to give it away. I loved the original one and would purchase that one again but definitely not the improved version. It's very masculine too. I know it's a unisex perfume but the normal one is great. I received a lot of compliments.
10/11/2023
Anonymous

South Africa
GREAT SCENT
THE PERFUMES SMELL AMAZING EVEN THE SAMPLES ARE GREAT I'M DEFINITELY BUYING FROM YOU GUYS AGAIN. THANK YOU SO MUCH :)
09/09/2023
Ofentse R.

South Africa
Crystal perfume and crystal lotion
It's my second time purchasing crystal and I've gotten so many compliments when people pass me and there's no denying that it smells so good. The one I ordered is the improved version and it's a lot more spicy, musky and strong but still has the sweet undertone, it makes me feel like a rich aunt and I'm loving it. It attracts a lot of attention. Thank you once again Eden Perfumes, you don't disappoint and I think you're my permanent perfume plug at this point❤️. I love my perfume and lotion so much.
09/05/2023
Natasha T.

South Africa
Crystal 45 from Eden Perfumes
Absolutely love it every one always ask me what i am wearing and also last the whole day
08/18/2023
Sunel v.

South Africa
So dissapointed with the smell
Just received my Crystal 45 and thought it would smell the same as the Original Crystal which i adore. This smells like the cheap Barrakat fragrance from fragrance world. Guys please dont discontinue the original Crystal.
06/28/2023
Anonymous

South Africa
First order of Eden Perfumes
This is my first time purchasing perfumes that is not the originals. Wow! I am so surprised!! Excellent quality! Smells exactly like the original and lasts the while day! Excellent service. Thank you for the samples! Will definitely order again soon.
06/27/2023
Anonymous

South Africa
A little disappointed that this is an edt because it honestly does not last long, however it smells amazing
06/27/2023
Anonymous

South Africa
New Formula
I didn't like the new formula, I prefer the OG crystal. This smells very similar to the Bacarrat Rouge Extrait
06/12/2023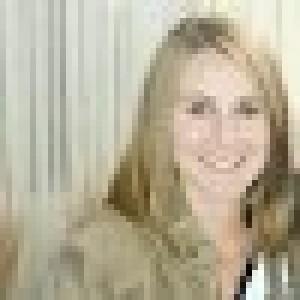 AJ
Adri J.

South Africa
Well worth the purchase
I am pleasantly suprised by this perfume. I have gotten so much compliments from strangers. I LOVE IT!!! Thanks Eden Perfumes.