Launched: 2014
Accords: Vanilla, Coffee, Sweet, Warm Spicy and White Floral
Notes: Vanilla, Coffee, Pear, Jasmine, Patchouli, Pink Pepper, Orange Blossom, Bitter Almond, Licorice, Cedar and Cashmere Wood.
Description: The coffee scent in this fragrance is dominating with subtle notes of pink pepper, jasmine, patchouli, orange blossom and vanilla.
A scent similar to Black Opium by Yves Saint Laurent.
---
Customer Reviews
Write a Review
Ask a Question
Amazing
I really love this one. It smells sweet and intense just like Hypnotic Poison. The service from Eden Perfumes was excellent. Good communication and fast delivery. And free samples included which was such a nice touch. I got to try new perfumes that I wouldn't have tried before. Aria smells amazing too!
07/24/2023
Michelle L.

South Africa
Perfect fragrance
I fell in love with the original fragrance and when I smelt this, it smells exactly the same. Lasts for hours and is definitely a go to for me.
07/20/2023
Sharon G.

South Africa
awesome
thank you sooo very much for the superb service and extra special touches. thank you for the extra gifts. the perfume is lovely thank you will definitely order again.
04/29/2023
Zinny

South Africa
Satisfied customer
I am in Durban and my delivery was delivered in less than 3 days and super happy with my order. Thank you for the samples. I am definitely ordering soon!
03/13/2023
Venessa M.

South Africa
This is what I'm talking about lol
I love this perfume... My sister literally said I have good choice when it comes to perfumes. Also the delivery didn't take long so I loved that as well.
01/31/2023
Lebogang M.

South Africa
Excellent customer service
First time from Eden, delivery was quick, the packaging was lovely oh and I absolutely love the added personal touch of a handwritten message. Perfume smells amazing
01/19/2023
Anonymous

South Africa
10/14/2022
Anonymous

South Africa
Amazing
I just love how it smells divine and it's not to strong to be honest
08/02/2022
Anonymous

South Africa
Opm noir
I just received my perfume today, and it smells so nice, I love itI'm a happy customer
04/26/2022
Sanele K.

South Africa
Sanele Kunene
I am more than satisfied at a very reasonable price You surely have gained a customer
04/05/2022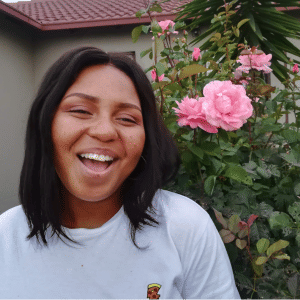 SM
Surprise M.

South Africa
Fave Scent
You'll never go wrong with Eden Perfumes. I've bought Dazzle before this one and they're long lasting. The compliments are endless. Affordable alternatives for the girls
03/12/2022
Anonymous

South Africa
Thank you Eden Perfumes
Thank you Eden perfumes! My perfumes smell amazing and I love the packaging they came in- the hand written note and samples added were a perfect touch as well. Will definitely order again!
11/30/2021
Anonymous

South Africa
smells amazing but a bit faint
it's my go scent, always used it & always loved it !!