Launched: 2021
Accords: White Floral, Tuberose, Citrus, Vanilla, Wood
Notes: Orange Blossom, Bitter Orange, Tuberose, Vanilla & Sandalwood.
Description: A feminine and majestic floral scent with a compelling woody trail. This is the perfect scent for a bold and vivacious woman that's out to experience the world intensely and authentically. Top notes of this fragrance open to Orange Blossom and Bitter Orange. The heart is filled with Indian Tuberose and the base is warm with notes of Madagascar Vanilla and Sandalwood.
A scent similar to My Way Intense Giorgio Armani
---
Customer Reviews
Write a Review
Ask a Question
12/03/2023
Buhle C.

South Africa
Queen
This scent is amazing, I love it
11/25/2023
Anonymous

South Africa
Queen smell definitely amazing ,this is my second purchase Love ,love it but I feel like it suit winter season ,now in summer the scent is too strong for my liking as compared to winter season
11/22/2023
Anonymous

South Africa
Queen
My most complimented fragrance, very similar to My way intense. It's a must have!!
11/04/2023
Donna M.

South Africa
This smell amazing!!!!
I love how much confident i feel when I'm smelling so divine
10/12/2023
Lennie

South Africa
QUEEN
MY DAUGHTERS INTRODUCED ME TO THIS FABULOUS SCENT. I LOVE THE SMELL, THE LADY AT THE SHOP WAS SO FRIENDLY CAUSE WE WERE IN JHB AND MY DAUGHTERS MADE ME DROVE TO MALL OF AFRICA JUST TO GO SEE THE SHOP AND WE BOUGHT A FEW BOTTLES OF PERFUME OF WHICH QUEEN WAS MY BEST OPTION CAUSE IT SMELLS DEVINE. I WILL DEFINITELY ORDER QUEEN AND MADAM AGAIN WITH MY NEXT ONLINE ORDER. THE PERFUME LAST LONG AND AND THE PRICES ARE AFFORDABLE. THANK YOU SO MUCH EP...
10/11/2023
Anonymous

South Africa
Queen is for the girls that get it!
This scent smells so amazing! I always get compliments. People have even told me that they can smell that I was in the room even hours after. It's sweet, light and fresh. Perfect for summer.
10/09/2023
Anonymous

South Africa
The best perfumes been getting compliments, expect my second order soon thank you♥️
10/02/2023
Glenda H.

South Africa
Beautiful Fragrance
Absolutely LOVE Queen. The smell is out of this world. Please don't ever discontinue this s fragrance ❤️
09/27/2023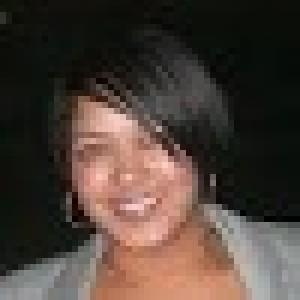 SB
Sarah B.

South Africa
Queen
I received this as a sample with my first purchase and I absolutely fell in love with the smell. I just had to buy it and it smell so classy, when I walk out the room I leave the smell behind. I love it, thank you Eden Perfume I've now found my favorite brand. xoxo
09/20/2023
Anonymous

South Africa
sweet rosey fresh
AMAZING SMELL
09/16/2023
Veronique S.

South Africa
Eden Perfumes- Queen
This scent is amazing. It instantly bacame my favourite. A small amount of it on your skin goes a long way. I would highly recommend this perfume
09/03/2023
Anonymous

South Africa
Eden Perfumes @Queen
I fell in love with this scent the very first time I bought one and since then this became my everyday smell and I feel like I own it❤️❤️❤️
08/28/2023
Siyolisa O.

South Africa
The Queen
Im loving the smell,I chose well
08/10/2023
Anonymous

South Africa
Queen and crush
I love the smell. Thought i was going to get a headache at first suprisingly i enjoy the smell so much it stays longer and smells great. Thank you also for the free samples will be purchasing more from you.
08/09/2023
Edwina D.

South Africa
Feeling like a Queen.
I must say these perfumes are really the best and it smells exactly like the original. Its sweet of them to pack in samples of two other perfumes. I love love Crush,it smells soooo good, I carry it in my bag. I would definitely purchase from Eden Perfumes again
08/04/2023
Kamogelo M.

South Africa
Absolutely Pleased
I absolutely love all my fragrances and thank you so much for the samples that came with my order I now found another scent I wanna try "faith" and I just wanted to know do you guys have offerings in 15 ml bottles like that would be so perfect to keep in one's handbag and the car